2-Ingredient Maple-Chocolate Candy (Paleo, Refined Sugar-free)
Have you ever been to a sugarhouse in Vermont? If not, you should go. Why? Because first of all Vermont is beautiful. Peaceful, serene, unplugged. Everyone should spend at least a weekend in Vermont. Seriously. Maybe we'll add that as part of our health and wellness plan for our clients. As soon as you enter the state you immediately feel your breaths become deeper, your shoulders relax back down to where they're meant to be, your mood lightens. It's the perfect place to de-stress, to enjoy nature, and
to just be. Second, sugarhouses are usually set in some beautiful majestic setting (it is Vermont afterall), often down a windy, hilly path surrounding by mountains, trees, and gorgeous clean air. Third, this is where the most delicious, pure, straight from the trees maple syrup is made. And if you've never tried Vermont's maple syrup, well…you should. It's the perfect blend of sweet and intense flavor, and you can almost taste the cool air and pure nature that only Vermont can produce.
Okay, okay, maple syrup is delicious. But it's sugar, right? Actually, maple syrup is an unrefined natural sugar, and like honey it contains higher levels of antioxidants and beneficial nutrients than white table sugar or high fructose corn syrup. It's a wonderful alternative to refined and processed sugars, which are linked to numerous health problems. In fact, here are some benefits of maple syrup, in case you're on the fence (I suggest getting down from the fence and going to Vermont, but hey that's just me):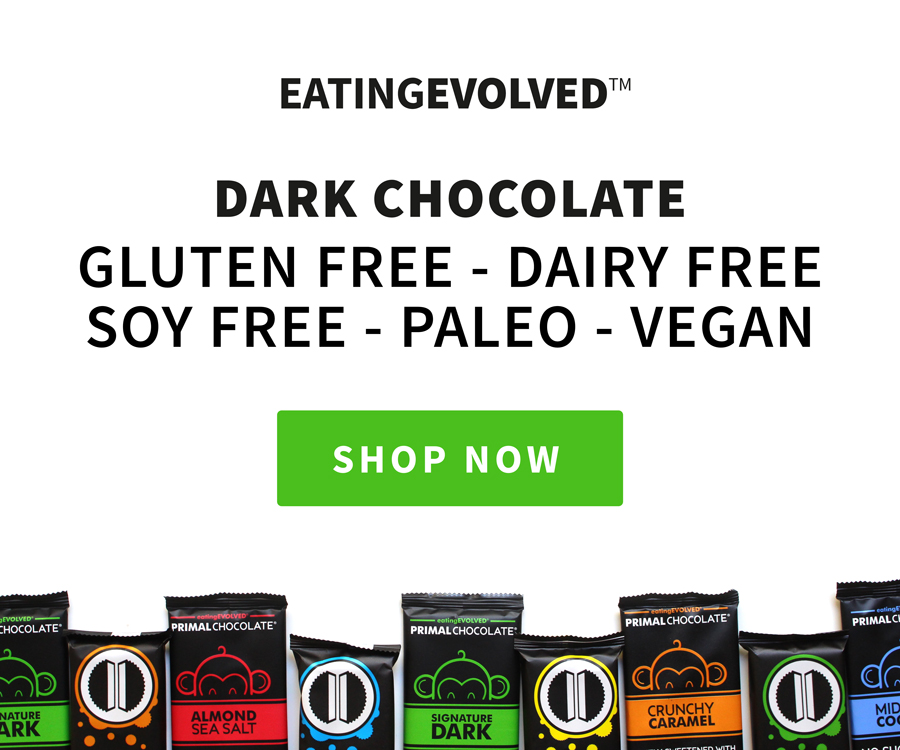 5 Benefits of Maple Syrup:
Contains nutrients: zinc, potassium, manganese, magnesium, iron and calcium.
Contains antioxidants
Lower glycemic index than refined sugars
Good for the skin: can lower inflammation and dryness
Healthier alternative to artificial sweeteners and refined sugars, thus helping to prevent health problems that these cause
Even with these health benefits, maple syrup, just like any sugar, should be consumed in moderation.
In our house, maple syrup and raw honey are the sweeteners of choice when we need to satisfy a sweet tooth. This Easter I decided to think outside the box a little, and instead of more chocolate candies, I decided to make a maple candy. It turned out delicious, and just like the candy we tried in Vermont! It's pretty easy to make, but make sure you follow the directions as accurately as possible. We no longer use chocolate chips because even the dark chips often contain soy and/or sugar, which we try to avoid. Instead we use our eating evolved chocolate bars and chop them up into chip-sized pieces! Also, you can choose to omit the chocolate chips and you'll still have a delicious maple candy that can be spooned into candy molds for a cute presentation!
2-Ingredient Maple-Chocolate Candy
In large saucepan, boil maple syrup over medium-high heat, stirring occasionally. Use candy thermometer and continue boiling until it reaches 235 degrees F.
Remove saucepan fro heat and set aside to cool for about 10 minutes, or 175 degrees F.
Once cooled, whisk rapidly until lighter in color, thick and creamy. Quickly stir in chocolate pieces (it's okay if the chocolate is a little melty; you want to add the chocolate once it's smooth and somewhat cool, but if you wait too long the mixture will be too hard!)
Pour into candy molds or into an 8X8 pan (or something similar). Cool in refrigerator for a few minutes. Can be stored in airtight container in fridge for up to 3-4 weeks (but I promise it won't last that long!)
I hope you enjoy this Maple-Chocolate Candy as much as we do, and at some point get to experience Vermont too! What are you're favorite uses for maple syrup?
Affiliate Notice
This website may, from time to time, endorse various products and/or services that we believe will benefit you in your quest for improving your life and health. It may be true that this website and its owner will receive compensation for these endorsements should you choose to purchase said products or services. In fact, in such cases, you should assume that we are an affiliate and will be compensated. Having said that, this website and its owner will only endorse products and/or services in which we strongly believe, or which we have used ourselves. By using this website, you hereby consent to the disclaimer and agree to all terms, policies, and conditions.