30 Healthy Snack Ideas (paleo, dairy-free, refined sugar-free)
I love to snack. Much like my 3- and 5-year-old, I get excited to open up a snack bag (even thought it's one I packed) when we're out for the day and it's their (ahem, our) snack time. Japheth can literally go all day without snacking once. He will eat his 4-5 meals and be perfectly content. But me? I love having something to munch on. And as anyone who eats clean knows, it's not always easy to be a snacker in this world. It's not like we can grab a tin of Pringles or some cheese and crackers and go to town. And it's quite a challenge to find good snacks at the store…don't get me started on that subject. But, in this post, I have for you 30 – yes, 30 – snack ideas that are clean. I'm talking paleo-friendly, dairy-free, refined sugar-free, grain-free, you got it. And many of these ideas are just a little twist on things you already have at home! Of course, I've also included a few that you can buy and stick to use when in a pinch, and not feel guilty about!
30 Healthy Snack Ideas
Nuts, seeds, fruits, veggies
Carrot sticks dipped in mashed avocado
Ants on a log (nut butter on celery pieces, topped with raisins)
Ants on a stump (banana slices topped with nut butter, then topped with raisins)
Homemade Trail Mix (nuts, dried fruit, coconut flakes, even dark chocolate)
Maple-glazed walnuts (add 2c walnuts and 1/3c maple syrup to pan on
medium-high heat. Cook and stir about 3 minutes, until syrup is
caramelized).
Coconut date poppers (can also make these in bars)
Dark chocolate covered nuts
Nut or seed butters (make your own!)
Dried Fruit (with no added sugar or sulfur)
Dates stuffed with almond butter
Frozen grapes
Frozen bananas
Dark chocolate covered frozen bananas
Homemade Popsicles
Boiled Eggs (sprinkle with favorite seasoning)
Deviled eggs (yolks mixed with avocado and stuffed into whites)
BACON
Bacon Avocado sandwiches (avocado between two slices of bacon)
Anything wrapped in bacon
This chocolate. After all, as their slogan says, chocolate is food, not candy.
Sweet potato chips **read the ingredients and make sure it's clean, like Jackson's brand!
Lara bars are great, just make sure to avoid the ones with peanut butter!
Coconut flakes – these have a little sweetness!
Beef jerky bites – we love Epic bites and bars!
So there you have it, 30 healthy snack ideas for you to stay on track with your clean-eating, but also to satisfy that snack-craving! What are your favorite healthy snacks when the craving hits?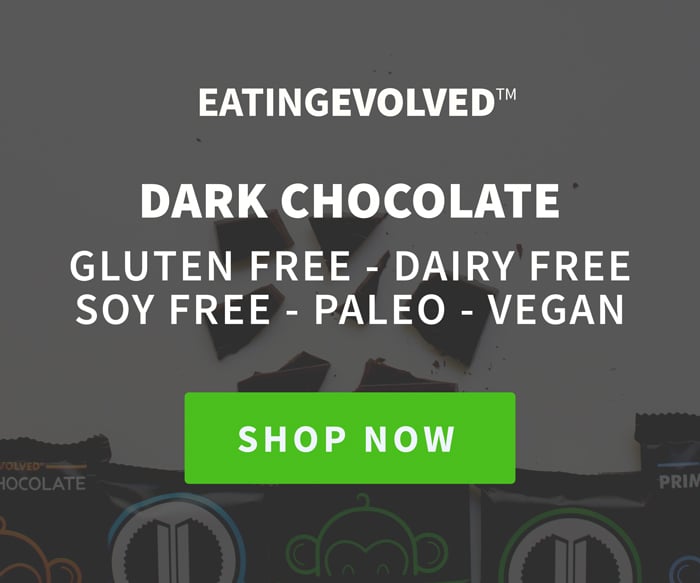 Affiliate Notice
This website may, from time to time, endorse various products and/or services that we believe will benefit you in your quest for improving your life and health. It may be true that this website and its owner will receive compensation for these endorsements should you choose to purchase said products or services. In fact, in such cases, you should assume that we are an affiliate and will be compensated. Having said that, this website and its owner will only endorse products and/or services in which we strongly believe, or which we have used ourselves. By using this website, you hereby consent to the disclaimer and agree to all terms, policies, and conditions.