Paleo Chocolate Chip Cookie Dough Ice Cream (Dairy-free, Nut-free, Grain-free)
Chocolate Chip Cookie Dough Ice Cream (Paleo, Dairy-free, Nut-free, Grain-free)
I love cookie dough. It's still one of my favorite treats, that I even crave, even paleo. I have a go-to paleo chocolate chip cookie recipe that I use, but I never make it to the cookie part. Just the dough. I remember when I first discovered cookie dough ice cream. I was in high school. Isn't it funny how food triggers old memories, things that you never even realized were important until you're reminded of them through food, and suddenly things make sense? I thought it was the greatest thing ever. I worked in an ice cream shop during the summers, where we made the ice cream ourselves, and our signature flavor was peach. Why peach ice cream was such a big deal I never quite understood. Maybe it was a southern thing, but people loved that homemade peach ice cream and would travel for miles around to our little stand for it. I, however, preferred cookie dough ice cream, and so that's what I would make. I learned pretty quickly though that when a place was known for a signature flavor, people did not tend to buy something different. It didn't sell that well, but I never got tired of eating it!
As I often do with favorite foods of childhood, I have re-created this teenage craving into a paleo-friendly and even healthy version. It's delicious, and hits the spot. The kids ask for extra cookie dough just like I used too. Maybe it's because I had some mad cookie dough ice cream cravings when pregnant too. A story for another time.
I used a vanilla base to limit caffeine intake for the kids, but a chocolate base would work just as well! Here's a super simple vanilla recipe that is so delicious and pairs really well with that irresistible cookie dough!
Vanilla Ice Cream Ingredients
Cookie Dough Ingredients
 *if you don't have eating evolved try a really dark organic chocolate bar with as few additives as possible
 
Directions
In a food processor, combine cookie dough ingredients, except for chocolate pieces. Once well blended, fold in chocolate pieces.  Wrap dough in parchment paper and place in freezer for an hour or even overnight.
Combine all ice cream ingredients in a saucepan and warm over medium-low heat, stirring frequently, for three to five minutes.
Allow the liquid to cool down completely. You can speed up the process by refrigerating.
Pour into the ice-cream machine and churn following the manufacturer's instructions.
Chop cookie dough into bite-size pieces and add to ice cream during last 5 minutes of churning.
Enjoy immediately as a soft serve, or freeze for a couple of hours before serving.
When frozen solid, allow the ice cream to thaw at room temperature for about 20 minutes before serving!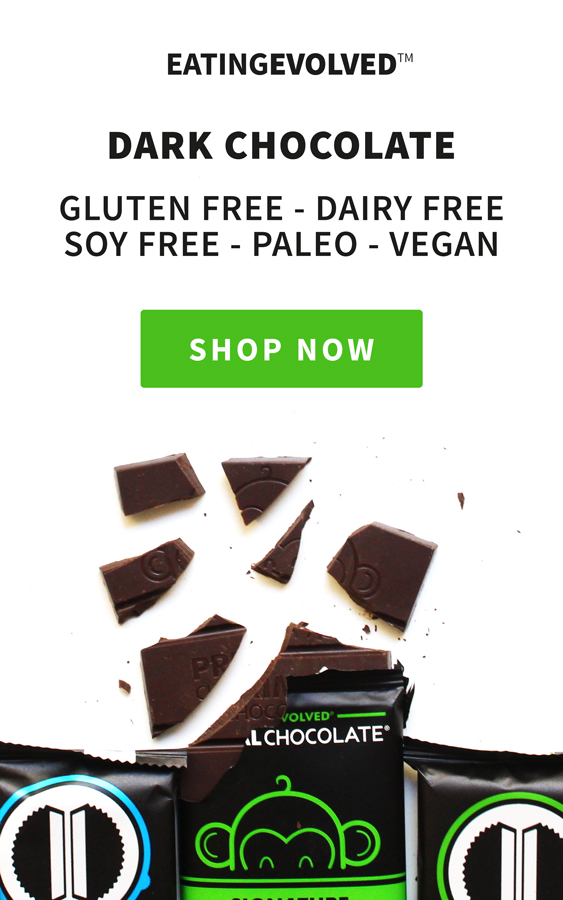 Affiliate Notice
This website may, from time to time, endorse various products and/or services that we believe will benefit you in your quest for improving your life and health. It may be true that this website and its owner will receive compensation for these endorsements should you choose to purchase said products or services. In fact, in such cases, you should assume that we are an affiliate and will be compensated. Having said that, this website and its owner will only endorse products and/or services in which we strongly believe, or which we have used ourselves. By using this website, you hereby consent to the disclaimer and agree to all terms, policies, and conditions.