Unbelievable Sunbutter Buckeyes (Paleo, Nut-Free, Refined Sugar-Free)
Unbelievable Sunbutter Buckeyes (Paleo, Nut-Free, Refined Sugar-Free)
If you've been following my blog, you probably know that I'm from the south. While I haven't lived in North Carolina for many years, its true that once a southerner, always a southerner. You don't hear my accent much, but when I talk to my NC friends or family it all comes out. My husband says he doesn't even understand everything I say when my accent kicks in – ha! "Whatchall doin'", "crank the car", and "I'm fixing' ta…" are all fair game southern-speak. And my Tarheel blood runs blue and always will. Just like many other parts of the country – and world – as a Southerner, food is a big deal. The southern dishes and candies of my childhood are the inspiration for many of my recipes, and I find it both challenging and fun to bring these old traditions to life in a new, healthier way! I like to re-create these recipes not just for myself but also for my kids, to continue old and joyful traditions. It's something special when you see your child enjoying something that you enjoyed so much as a child too.
Buckeyes were made every year around the holidays in my family, and were and are a favorite! I think it was a recipe passed down from my grandmother, but ask any southerner and they will tell you they have a family recipe for too. Traditionally these are made with a load of confectioner's sugar (a staple in every southern household), peanut butter, and of course butter. Being paleo, I had to significantly modify the traditional recipe to make these. But no worries – these buckeyes are unbelievably yummy (even yummier in my opinion)! The sunbutter works as a wonderful substitution for the inflammatory peanut butter, and the honey gives it a natural sweetness that's not overwhelming like confectioner's sugar. Learn more about the benefits of sunflower seeds here. I use a touch of coconut butter to add a little more structure and texture. These are also as easy to make as they are delicious, and can be whipped up in no time! Simply dip them in chocolate and you have a dessert that no one – southern or not – will resist!
Unbelievable Sunbutter Buckeyes
Sunbutter Balls
Chocolate Mixture
Throw all ball ingredients into food processor and process until a dough forms. Form dough into balls (1/2-inch to 1-inch) and place on parchment paper-lined cookie sheet. Put cookie sheet in refrigerator for about 20 minutes or until they become firm. Melt chcocolate and coconut butter in double boiler. Once melted, dip sunbutter balls into the chocolate (using a toothpick), covering them about 3/4 of the way. Place buckeyes chocolate-side down on parchment paper. Refrigerate until chocolate hardens, then store in airtight container, refrigerated, for up to a week. Of course ours never last that long because they're gone before I can even say "Unbelievable Sunbutter Buckeyes"!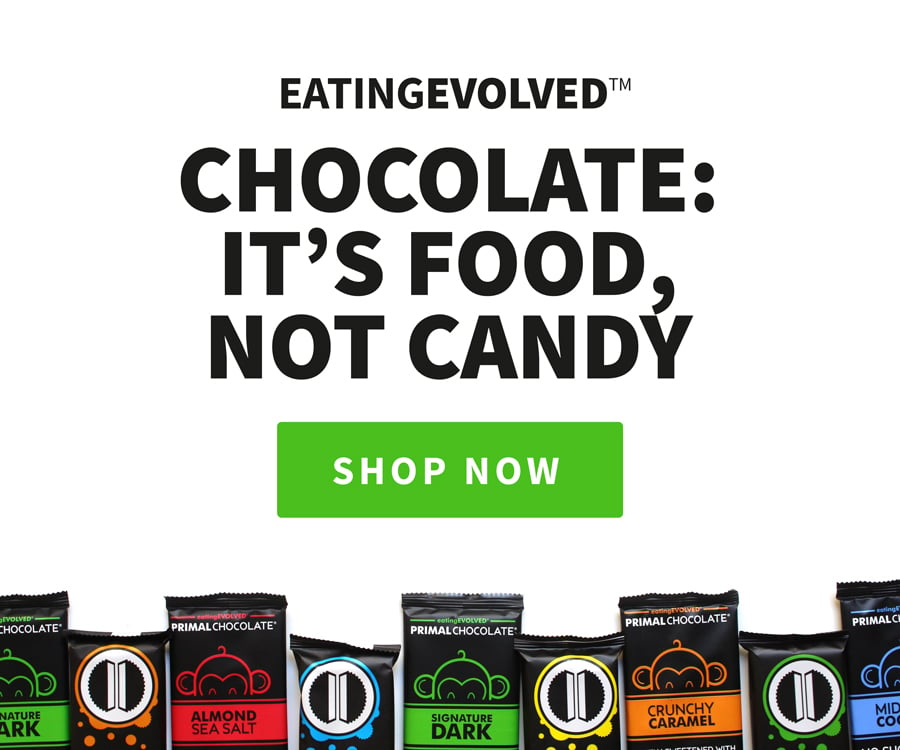 Affiliate Notice
This website may, from time to time, endorse various products and/or services that we believe will benefit you in your quest for improving your life and health. It may be true that this website and its owner will receive compensation for these endorsements should you choose to purchase said products or services. In fact, in such cases, you should assume that we are an affiliate and will be compensated. Having said that, this website and its owner will only endorse products and/or services in which we strongly believe, or which we have used ourselves. By using this website, you hereby consent to the disclaimer and agree to all terms, policies, and conditions.